We could not be more excited that Sidesandwich Paper Co. cards are heading to Nashville, TN and will be available in House of Honeybee. 
The owner and creator of House of Honeybee has some of the same kind of core values that we have at Sidesandwich as well--we want to encourgae people to create, be kind, invest in the community and support small business. 
About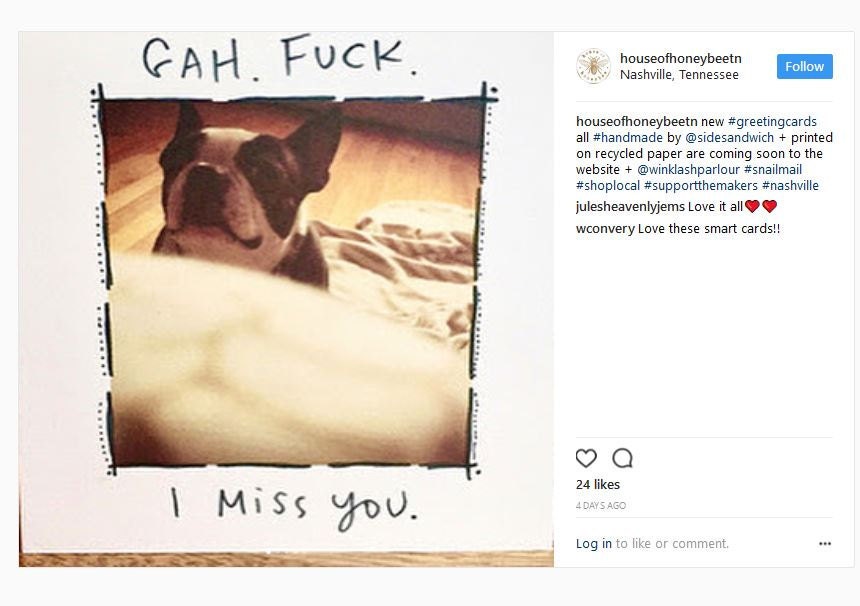 House of Honeybee:
house of honeybee was founded in the fall of 2016 by nashville  native, mollie dingler, as a creative outlet + a way to encourage folks  to embrace their communities + small business owners by shopping local.  house of honeybee curates American + locally handmade products in  order to support talented independent designers + makers in order to  keep the love here at home. to cultivate community connection, pop-up shops are hosted  periodically which will feature live DIY demonstrations. the dates will  be announced through social media + on the website. I love searching for unique makers + crafters by way of several  different platforms, so the inventory is constantly changing and being  updated. be sure + stop by frequently, as not to miss new items +  product lines.  inspire.  create.  connect. 
xoxo, 
mollie 
ig : @houseofhoneybeetn 
fb : house of honeybee